Are you a nurse ready to take the OET exam but want some preparation? In SLC we want to help our candidates to achieve success in the test.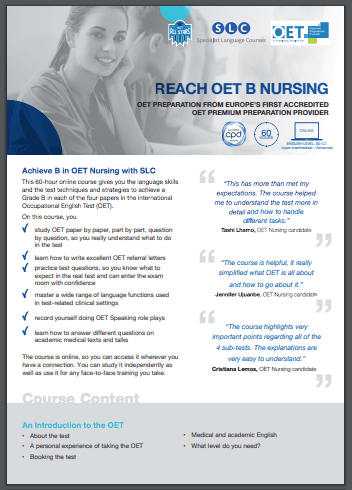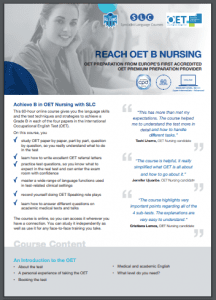 Download the full course syllabus
What you get in Reach OET B Nursing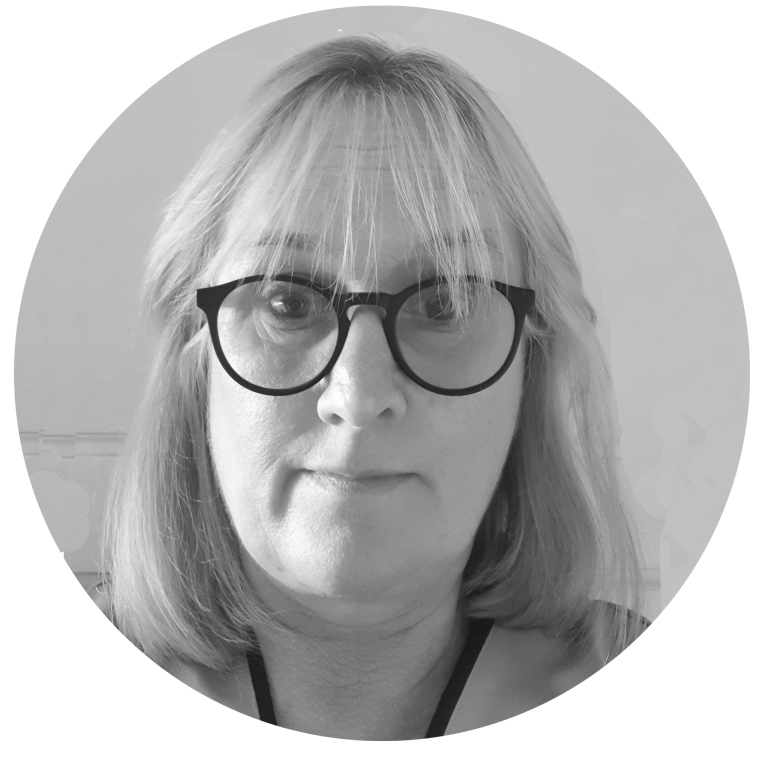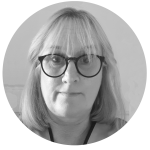 The Reach OET B course has been written by a team of accredited OET Trainers under the guidance of Virginia Allum. Virginia wrote SLC's Medical English courses and is SLC's Head of Medical English. She is a lecturer in English for Medical Purposes, a Medical English teacher trainer, and a widely published writer. Virginia co-authored the Cambridge OET Preparation Nursing book and the Cambridge English for Nursing text books, used by Medical universities around the world.
This has more than met my expectations. The course helped me to understand the test more in detail and how to handle different tasks.
It was a great way to prepare for OET. I would strongly recommend to other students. Excellent, really pleased, thanks. 🙂
The course highlights very important points regarding all of the 4 sub-tests. The explanations are very easy to understand.
Lots of exercises, texts and audios. It enabled me to focus on each area at time and understand the complexity of each sub-test.
It made me widen my knowledge about OET and learn the skills how to prepare for the exams.
This course was very useful because it gave me an idea about the way different subtests of OET are conducted and also provided a wide range of sample material for practice.
The OET reach course is very useful for someone new to OET. It helps you to get familiar with the structure of letter, reading question format, and an idea about listening and speaking questions and answers.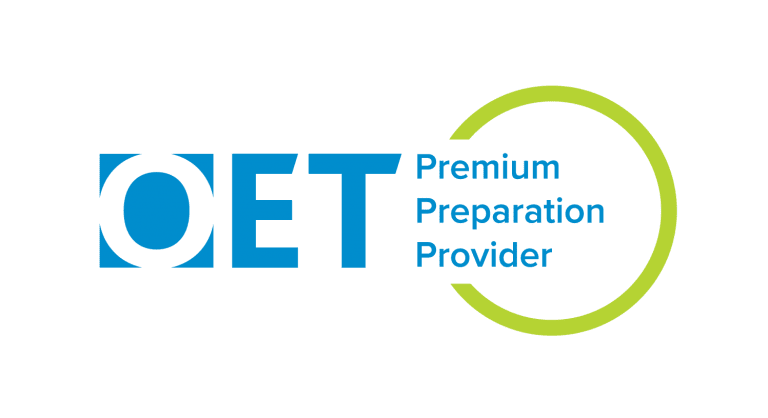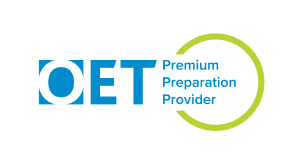 Get your free trial today!​
We know that you'll love our online course, so see for yourself and get your free trial today!
Choose the perfect plan for you!
Basic
Essential language, strategies and techniques

CPD-accredited certificate
Pro
Essential language, strategies and techniques

CPD-accredited certificate
Other courses you may want