SLC's academic department offers teacher training to medical universities, OET preparation providers and IELTS preparation providers
Training programmes are designed to meet specific needs and delivered either face-to-face or online. They last from one day to one week, depending on content.
Content is created following detailed Needs Analysis, both written and interview-based.
Key members of the teacher training team:
Bethan Edwards, SLC Academic Director
Virginia Allum, SLC Head of Medical English
Jo Langford, SLC Senior Teacher
"Thank you so much from all of us! It was exactly what we wanted and more! All the participants are raring to go."
Emma Heyderman, Director of Education, Lacunza International House San Sebastian, Spain, 2020
Sample programmes
How to prepare healthcare professionals for OET
Growing numbers of healthcare professionals – doctors, nurses and allied health professionals – now take OET, the international test of healthcare English, as it has become recognised by healthcare regulatory bodies and border authorities around the world.
However, for many English teachers, OET presents a real challenge. Preparing students to achieve a high score in a high stakes test is difficult enough without having to also teach what may be include unfamiliar healthcare-specific language and communication scenarios, such as discussing symptoms, giving diagnoses, and describing treatments or surgery.
This training session familiarises teachers with the different parts of the OET test (formats, question types), the challenges candidates face, the current materials landscape, key strategies to use when teaching and giving feedback, and the test marking criteria, especially for the Writing and Speaking papers.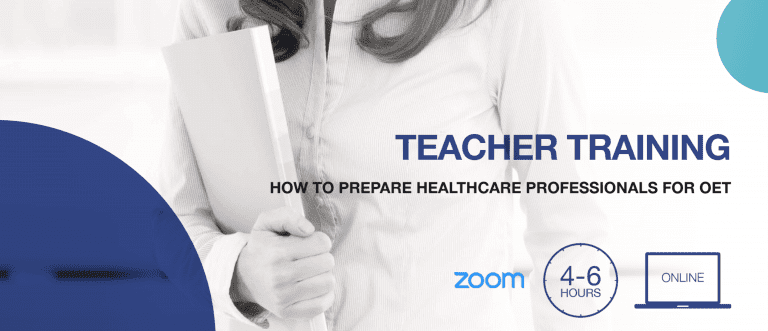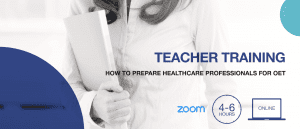 Preparing medical lecturers to teach in English
Growing numbers of universities and schools around the world are adopting English as their main language in the classroom or lecture hall. As a result, many teachers and lecturers need to quickly learn the English necessary to teach their subject effectively in English.
While they may know subject-specific language very well, they may lack the English skills, fluency or confidence required to manage and guide their students.
SLC's training programme gives university and school teachers the language tools they need to deliver memorable and well-managed presentations, seminars, classes and tutorials in English.
Modules included setting rules, giving instructions, checking learning, giving feedback, managing pairs and small groups, giving presentations and managing discussions. There is a strong practical focus throughout.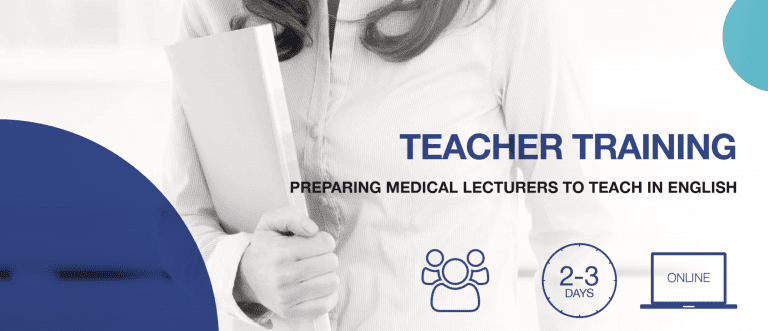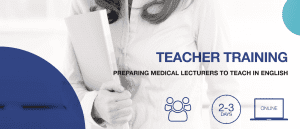 How to teach online using Zoom
Schools and universities are increasingly turning to online tuition as a way of expanding their training portfolio and providing additional online support to classroom-based face-to-face tuition. However, teaching online is different to teaching in a physical space, whether it be the materials used, the activities organised, or the way students are managed and guided.
Getting online tuition right provides a hugely satisfying experience, for both teachers and students. Lessons are focused, engagement levels are high, and learning is rapid. However, get it wrong and the complete opposite happens as students switch off.
This training session familiarises teachers with Zoom, the award-winning platform used by universities and schools around the world. It shows how it can be used as a powerful online classroom platform, what the key differences between online and classroom-based group teaching are, and gives participants clear pathways for the development and delivery of their online courses.