Medical English Courses for Healthcare Professionals
SLC's ground-breaking online Medical English courses gives you the language you need to work, study and collaborate in an English-speaking environment.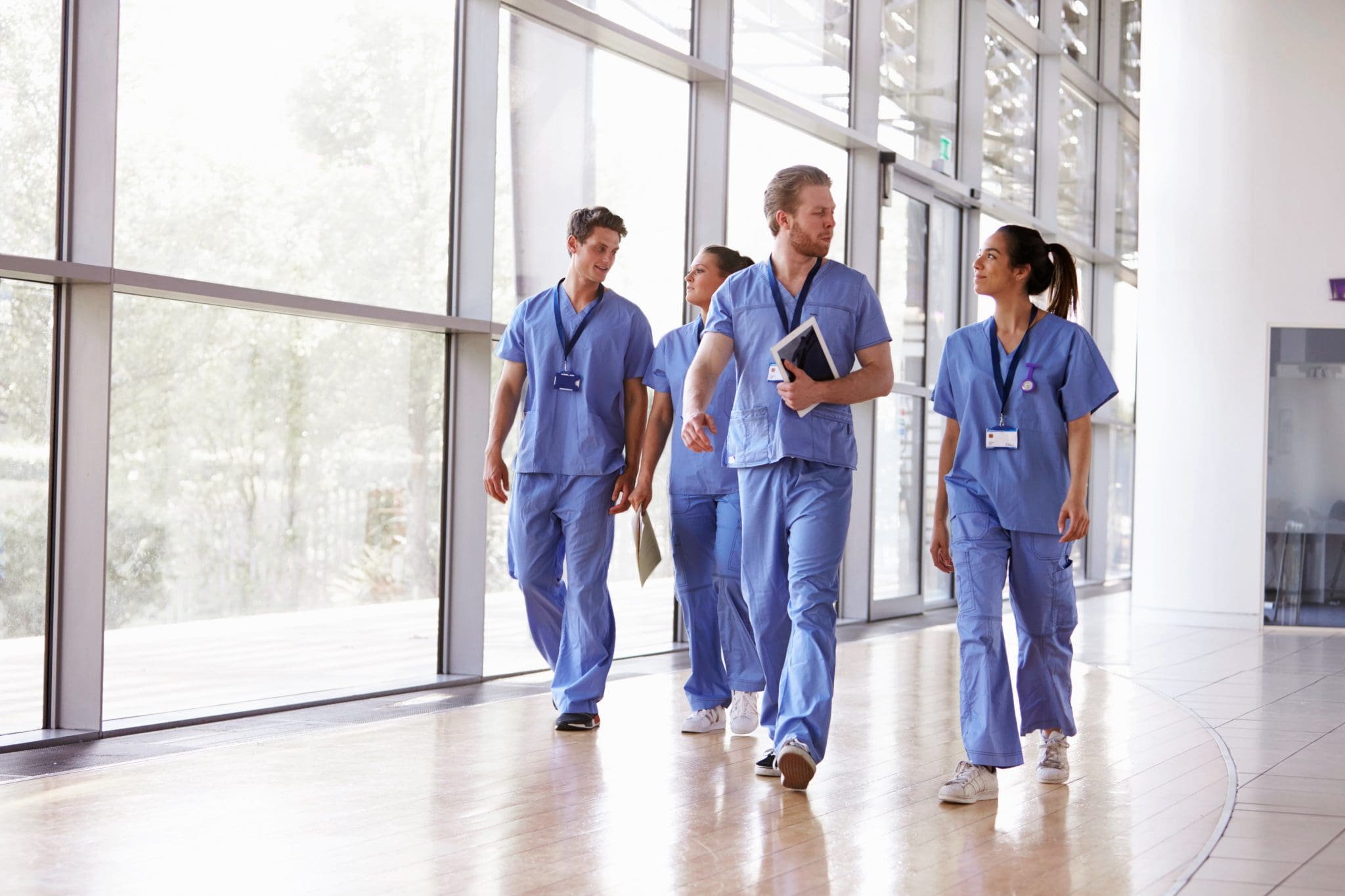 Whether you are a doctor, nurse, carer, pharmacist or researcher, we have a course for you.
Courses are written by both medical professionals and English language experts. They are up-to-date and highly engaging, using multi-media inputs and activities. All courses are CPD and NOCN-accredited and have been used by thousands of people around the world.
All the courses cover key areas of practice. They are filled with patient interactions, medical terminology, technical vocabulary, grammar tips and practical everyday language used in healthcare settings.
The courses include animated videos, plenty of audio, authentic documents, text and vocabulary work, and are very visual throughout. The activities are highly interactive, so you are always doing things on the screen, from dragging words into sentences, to categorising ideas, highlighting answers, choosing options, matching images, and writing in correct phrases.
Throughout the courses, you learn essential specialist healthcare English so you can work, study and communicate with confidence. Courses are all accredited by the CPD Standards Office in the UK, whose professional qualifications are recognised worldwide.
Select your course to get full details, make a booking, and start your language learning journey with SLC.


Got a question?
Get in touch!
Email: enquiries@specialistlanguagecourses.com
"The course has helped to use English in such specific medical situations, I've never thought of before. It was very useful to listen to various dialogues with native speakers because it gave me opportunity to pick up many phrases and collocations which are used in real conversations."
"The course is interesting, covering most of the most important information regarding all areas - complete, providing extra information at the end of each chapter, explaining in detail the nursing vocabulary. It helps you to take the exam and use all the information in real life, at work."
"The length was good and logical, there was sufficient time provided to answer and review. The 60 hours enhanced my knowledge and understanding more regarding both the medical and nursing field. I would recommend this course because it gives a lot of important information that we, as nurses, will make use of it and apply it in during our studying and clinical years."
"It was a great opportunity for me to expand my language skills in the field of medicine. I received the necessary set of knowledge that may be useful in the future for my career. Thank you for the possibility to become a true professional who can work with foreign resources or even work abroad. I have a lot of familiar medical students who would also like to get such a great experience in the field of translation for their future profession."
"I would recommend this course because is useful to improve a good communication skill for radiology staff."
"This course was really useful for me, as l got a lot of new knowledge, which will help me to communicate with my colleagues and prepare scientific works."
"It has been very useful to complete my medical training in English. I think it is a very useful course for my medical colleagues who want to broaden their knowledge in English."