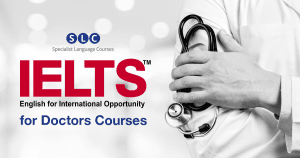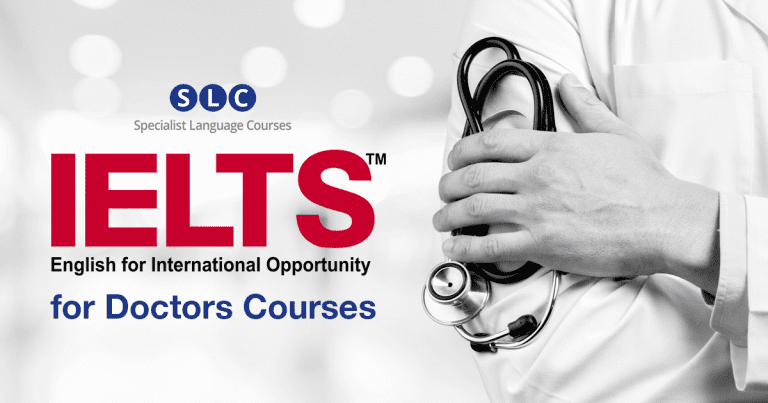 This online IELTS for doctors preparation course is specially designed for doctors wanting to work in the UK and other English-speaking countries who need to pass the IELTS test with 7.5.
Flexible, personalised courses
This course combines online coaching with IELTS examiners and/or trainers, a carefully selected course book, practice tests, 100s of hours of optional self-study, and free webinars focusing specifically on the techniques required to achieve a high score in the IELTS test.
A doctor taking this course gets 10 one-to-one sessions with their IELTS coach, who will focus on their specific needs, whether it be writing academic English essays, speaking confidently in the IELTS interview, or readingand understanding academic English texts at speed. One-to-one sessions are taken online using Zoom, an award-winning webconferencing platform, which is easy to use and free to download. A course typically lasts 10 weeks, but can be shorter or longer, depending on what is most suitable.
Online IELTS courses around the world
We work with many doctors requiring IELTS from around the world, including in India, Saudi Arabia, Singapore, the UAE and across Europe. We provide strong flexibility – doctors can arrange their coaching sessions for when they and their coach are both free – and great experience of delivering IELTS preparation courses at the highest level.
Our Academic Head, Ian Paul, was an IELTS examiner for the British Council for 6 years, and our online trainers include a number of current IELTS examiners as well as IELTS teachers with many years' experience of teaching IELTS both online and in universities and schools in different parts of the world.
Find out more
For more information, please have a look at our dedicated webpage. And if you'd like to talk to us directly, please call us on +44 1273 900213 or email on enquiries@specialistlanguagecourses.com.