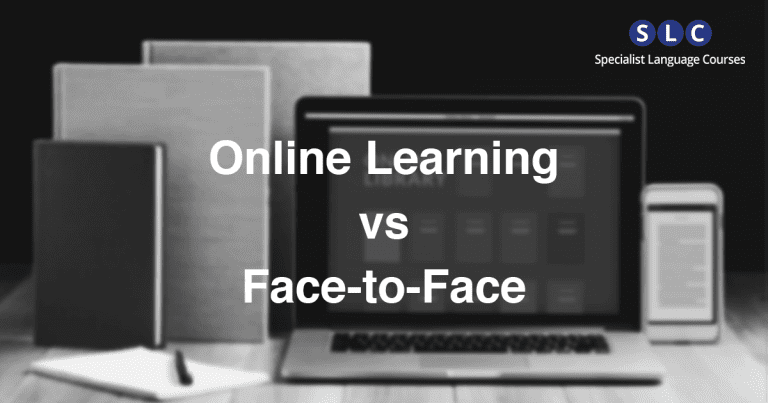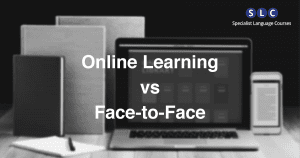 Online language learning has become immensely popular in the last decade. The opportunity to develop language skills via an app, website or online tutor is very attractive, as it removes the need for learners to spend time and money travelling to a school or college – lessons can happen anywhere with an internet connection. However, a real concern is that online courses take away the human element of teaching and learning and prevent students from developing the rapport with their tutors that is so crucial to language acquisition. Fortunately, online courses conducted in real time combine the best aspects of both methods to create a study environment that is comfortable and intimate while maintaining high academic standards and promoting student-centred learning.
The advantages of traditional face-to-face teaching are clear: a dedicated space in which learners can focus on their subject, with free and easy communication between them and their instructor. But for professional people, who may also have families and other commitments, the expense and inconvenience of attending a person-to-person course can present insurmountable difficulties. And language learning apps, while portable and continuously available, cannot supply the attention and feedback that a real-life teacher provides.
For these reasons, SLC has introduced platforms that allow learners to study from their home or workplace with the continuing support of trained and qualified language teachers and a library of resources that complements and enhances the guided instruction delivered in class. Lessons are conducted via Zoom, an industry-leading application supplying video, voice and text communication as well as online whiteboards and screen sharing.
This is backed up by Reach IELTS 7 and Reach B OET, SLC's own comprehensive self-study courses, developed and written by subject matter experts and designed to enable learners to devote their attention to whichever language point or exam element needs the most work.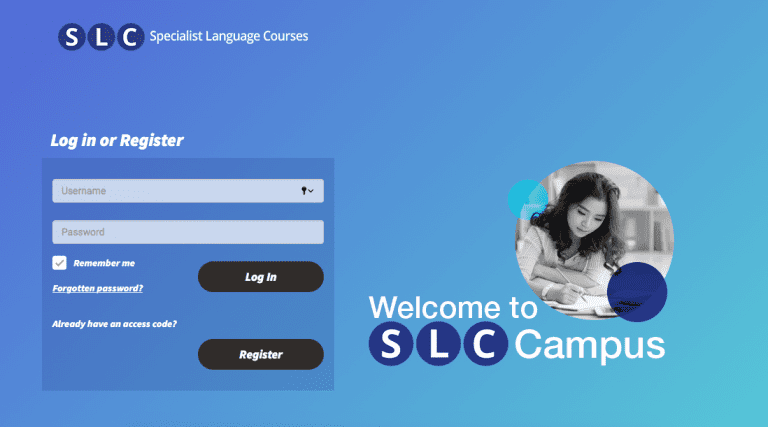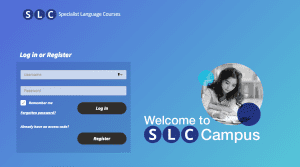 SLC's online courses are available on a one-to-one or group basis, with materials delivered via Google Classroom, a simple and intuitive web interface, and teachers contactable by email as well as during class time. While the curriculum is carefully planned, learners are encouraged to suggest areas of study and can request any supplementary materials they require. Signing up for a course takes minutes and students' needs are assessed before their first class to ensure that they receive the most appropriate instruction.
3 Reasons to Study Online with SLC
SLC is the UK's leading medical English provider, with clients including NHS trusts, private healthcare companies and leading pharmaceutical firms
All of SLC's online materials are created by language teaching and medical experts and based around the assessment criteria for the relevant exam
SLC was the first organisation in Europe, and only the fifth in the world, to be accredited as a Premium Preparation Provider by OET, the makers of the most-recognised specialist English test for medical professionals