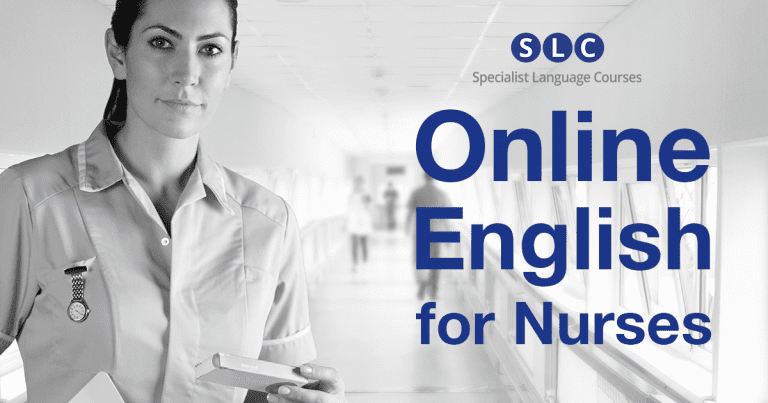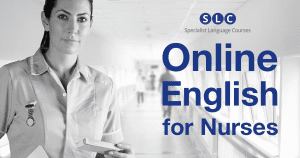 SLC's 100-hour, CPD-accredited, online English for Nurses course, Getting the Essentials Right, is specially designed for international nurses wanting to work in an English-speaking environment.
English for Nurses: Getting the Essentials Right was written by SLC's Head of Medical English, renowned writer, lecturer and still-practising nurse, Virginia Allum.
It covers the English required in all the key areas of care, so ensuring safe and effective practice by nurses relocating to an English-speaking environment, including hospitals, private clinics and care homes.
The course builds nurses' confidence and accuracy when communicating with patients, colleagues, and patients' families and friends.
The course is set at a B1 or intermediate level on the Common European Framework and will enable nurses to achieve a B2 level in Medical English by the end of the course.
Course Topics include:
Talking about the Body
Key Medical Terminology
Pressure Area Care
Preventing Falls
Infection Control
IV Therapy
Breathing Difficulties
Administrating Medications
Giving Accurate Handovers
End-of-Life Care
The course is accredited by the CPD Standards Office in the UK. Successful completion is awarded with 80 CPD Points or Hours, which can count towards an international nurse's revalidation.
Online English for Nurses: Select Testimonials
UK National Health Service
"I like this course very much. It's a well-written, user friendly programme that will really help international nurses get to grips with the practical language and realities of nursing in the NHS." Anne Conway, Language and Cultural Awareness Facilitator, South Devon Healthcare NHS Foundation Trust
Healthcare Recruitment
"We are very excited about offering this new course as it meets all the requirements for nurses wishing to learn English for their work. It provides the perfect balance of language content and practice, in meaningful situations and after 15 years in the language training and recruitment sectors, I can safely say this is the best of its kind, as it is offers a bespoke solution for all overseas nurses who need to use English in the workplace." Joshua Goldblatt, Director, Baker Street International, Spain
Nurses
"I decided to take the course "English for Nurses" because I think this course contains very accurate and useful language in all essential situations at work as a nurse. Particularly, it helps me a lot to perform a better development in my job as a Theatre Nurse in the UK." Maria, Spanish nurse, St Georges Hospital London
For more information
Companies: contact Peter Rodway, Commercial Director of Specialist Language Courses, on peter@specialistlanguagecourses.com or +44 7722 300278
Individuals: Contact our Medical English team on medical@specialistlanguagecourses.com or +44 1273 900213